Our Approach
LEADERSHIP WITHIN THE MEDICAL COMMUNITY
World's Famous Dermatologist is a medical community based practice. It not only forms a close relationship with the patients, but is relied upon by primary care and urgent care providers in the communities that surround our office locations. Dr. Bryant is accessible by his cell number and email for patient care and immediate diagnostic or procedural advice. The next time you see your primary care or urgent care physician, ask them which dermatologist that he or she can access quickly by direct mobile. If you primary care does not have a direct relationship with a dermatologist that advises him or her mention our name- World's Famous Dermatologist. We love advising primary care physicians over the phone due. There is a lack of dermatology education in medical school and primary care training.
Our Story
20 YEARS EXPERIENCE
Dr. David Bryant- World's Famous Dermatologist has a history of practicing dermatology for almost 20 years. Many of his loyal followers have been serviced for more than (1) problem and at different points in time. The World's Famous Dermatologist did not begin practicing in the digital age. His patient base has not grown as a result of clever internet marketing, cultivating social media culture, or paying a company to maintain positive reviews and on-line reputation. Instead Dr. Bryant has remained focused on solutions for one patient at a time and has grown mostly by individual satisfaction and word-of-mouth.
Two decades of dermatology experience cannot be overstated. If a patient is challenged with a medical or cosmetic skin or scalp problem, Dr. David Bryant-World's Famous Dermatologist will either treat it successfully or refer you to an appropriate authority if it is outside of his scope of expertise.
IMMEDIATE PATIENT ACCESS TO THE DERMATOLOGY PROVIDER
Dr. David Bryant- World's Famous Dermatologist will be best known for its direct accessibility. The provider offers a cell number that can be messaged and an email contact that is read and acted upon by the provider. Your incoming phone calls are more likely to be answered by a person or returned promptly after a missed call. If your call is placed by a mobile number, your response back is likely to be coupled with an informative text message. The above is not only true for appointment calls, but also for administrative calls like questions for the provider regarding patient care and action required with pharmacies. Live person answering calls is commonplace. Call backs, when needed are prompt. Aggravating automated phone systems that ask you to "press 1" and "press 2" are NOT used by this company. We value human relationships more that telecommunication technology and automation. You will get a person on the phone.
Meet the World's Famous Dermatologist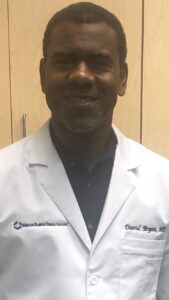 David Bryant, MD
Stockbridge, Georgia
World's Famous Dermatologist
Learn more…
Call now (678) 885-7110 or schedule and appointment with Dr. David Bryant -World's Famous Dermatologist.