Our office features professional dermatology care including:
*Patient education on skin wellness
*Minor dermatologic surgery
*In office removal of growths/warts/moles
*Customized Treatment based on individual skin type and its expected response to treatment
*Acne and Inflammatory Skin Disease
*Treatment of Altered Skin Pigment
*Hair loss Medical Treatment
*Cosmetic rejuvenation of the skin
*Scar revision/ Improvement
*Skin Exam/ Skin Cancer Screeening
*Skin biopsy of suspicious skin lesions, inflammation, or skin disease of any sort
Dr. David Bryant
World's Famous Dermatologist dermatology practice with experience servicing every skin type, ethnic group and disease state.
Dr. Bryant is a magna cum laude graduate from St. Louis University School of Medicine, where he began a career in academic research as well as clinical dermatology. While at Grady Hospital in Atlanta, he completed an internship and serviced some of the most exotic dermatology cases.  Dr. Bryant served as Chief Resident for a US accredited dermatology residency program at a UCLA affiliated hospital in Los Angeles. He has held regional and national membership with organizations such of Georgia Dermatologic Society and American Academy of Dermatology.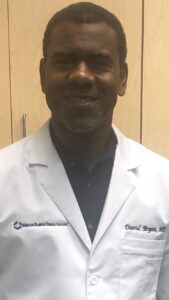 Learn more...
Call now (678) 885-7110 or schedule and appointment with Dr. David Bryant - World's Famous Dermatologist.